Marketing Executive Leaves Job for Acting Career
Pavan J Singh talks about his career move as a freelance actor in Singapore
---
BM: So take me from the very beginning of your career in acting. How did you get here?
PJS: I'm originally from Kuala Lumpur, so that's where I started. I did a degree in a college in KL in Information Systems & Management, and a diploma in Economics. That was mostly my dad's wish. But while in college, I was part of the drama club, it was called the Literary Society, and I was involved in all their productions. After I graduated I was a part-time actor, and a full time marketing executive for a multinational company.
I hated my job, and I loved acting. So after 4 years of that job, I decided to quit and change the direction of my life. I came to Singapore to study Acting at LASALLE College of the Arts, and graduated with a 1st Class Honours. Straight out of LASALLE, I was lucky to get a job as an entertainer at Universal Studios Singapore, where I saved enough money over the year to kickstart my freelance career – which I did. So now, here I am, full time freelance actor, living and chasing the dream.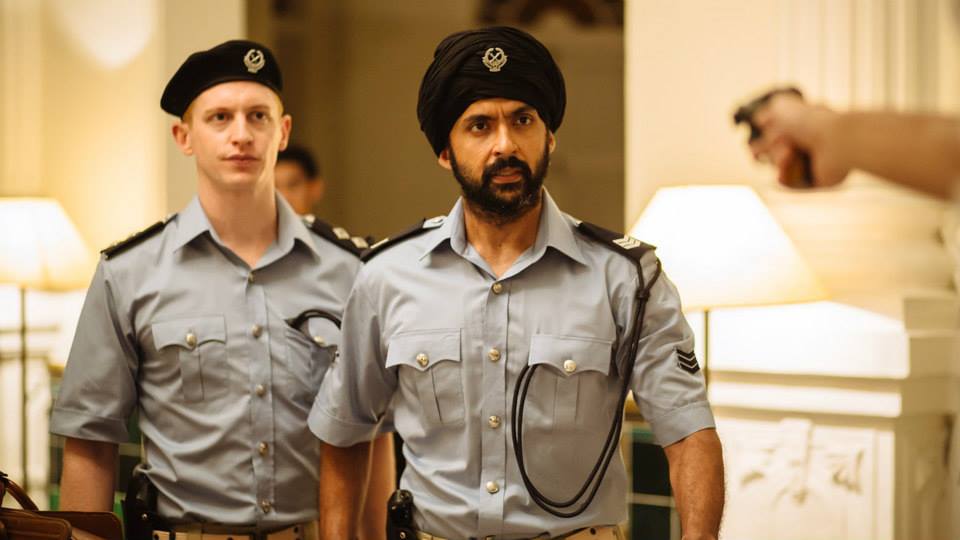 Photo:
"2 Houses" by Lim Yu-Beng
BM: What were the challenges transiting from a full-time marketing executive to a freelancing actor?
PJS: Well, some of the challenges are quite obvious – For one, there is no longer a steady paycheck. So the pressure to find work is immense. But it also ends up becoming a driving force. You work harder – you go for more auditions, more interviews, more whatever to get a job. You learn never to be complacent. There was a point earlier this year where I took things for granted, and ended up going completely broke. I was so poor that I had trouble finding food. Whenever I was in a production that had food – I would pack the leftovers from other cast members or whatever didn't get eaten, even if it ended up in the trash (as long as it was still in the packaging). I was 4 months behind on rent and I had to borrow money for everyday things. But fortunately, I had great friends. The best friends – who supported me all the way through.
Also, when you don't have a full time job – you have to manage your own schedule, and make sure you don't overbook yourself to the point you don't get any rest, which is quite difficult because you don't want to let anything go. I rarely go for holidays because I'm afraid that I might get a gig, so all my holidays or trips end up being last minute plans.
I did face objections from family, like aunts and uncles, but they were mostly passive – no one came out and told me not to do it, just a lot of,"Are you sure?" and "You had a good job etc…". But it didn't matter, because I had the full support of the one person that mattered – My father. And that was all I needed.
I knew that I wanted to be an actor. If it wasn't through drama school, i would've continued as a part-time actor taking short courses. Nothing was going to stop me. I love it, I love telling stories, immersing myself in a character, entering a fiction – I love it all. There was nothing that was going to stop me.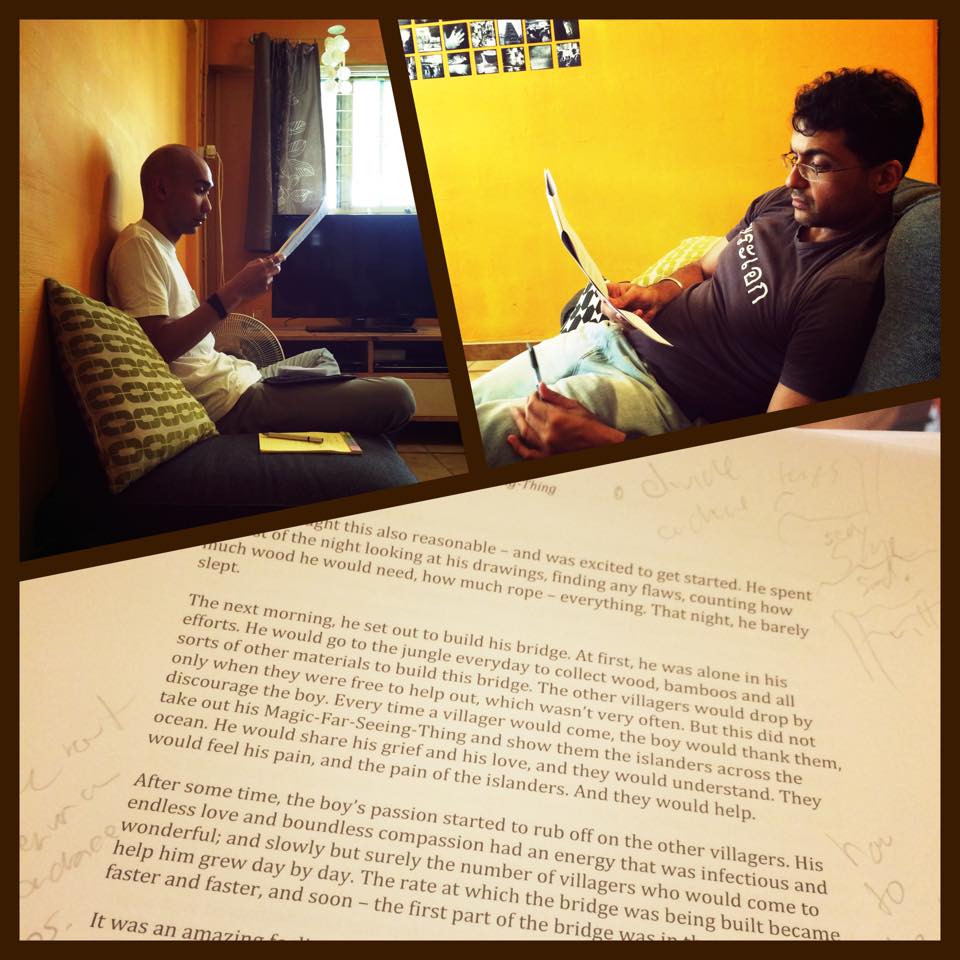 Photo:
Skinned Knee Productions
BM: What project are you currently working on?
PJS: In terms of acting, at the moment I am in a couple of episodes for TV shows such as "Verdict" and "On the Red Dot", but I am also writing my own stuff for theatre and film. Outside of acting, I teach at LASALLE and I do a lot of corporate roleplay type work. I'm also producing some theatre work for my own theatre company – Skinned Knee Productions.
BM: What part does teaching play in your career?
PJS: I teach because I feel that it is the responsibility of any good artist to pass on what they've learned to anybody who wants to learn. It is my duty, but also, I enjoy it. I like working with students – there is an energy that I feed off from them. It keeps me a little younger too, I guess.
But in doing so, I also enjoy a couple of other benefits. Firstly, I get paid well – not an immense amount, but a good amount. Secondly, I learn from students – I stay connected to newer generations and when I see them work, I get my own ideas and make my own discoveries. It is a very satisfying process.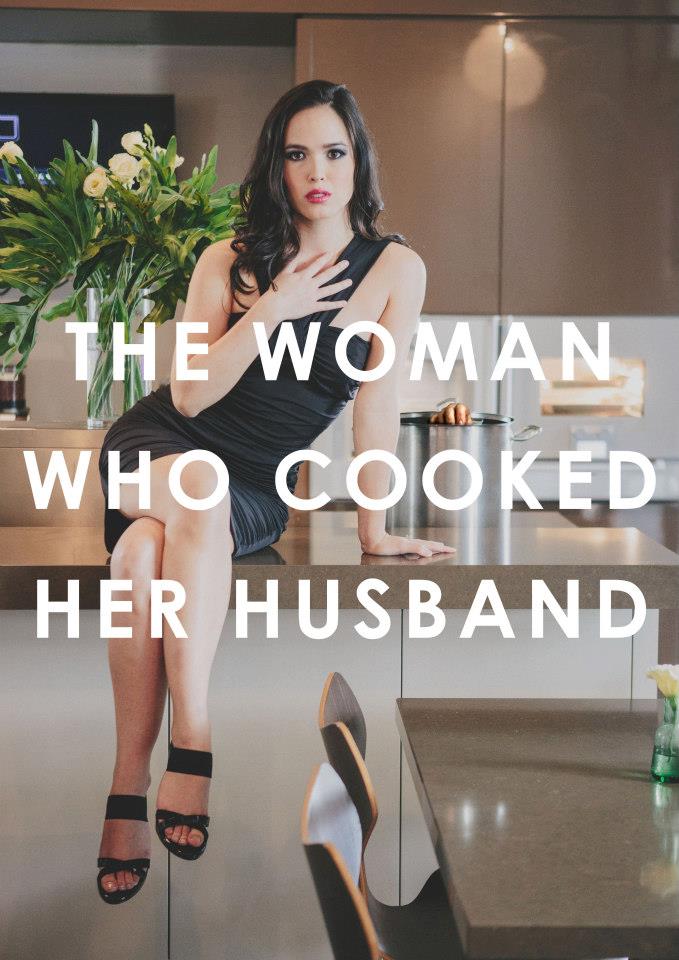 Photo:
Skinned Knee Productions
BM: Tell us about some of the theatre work that you have produced.
PJS: I've produced, together with my business partner Rayann Condy, 7 plays – Happiness, a devised play (2009), Yang Ming's Jen's Homecoming (2011), Edward Albee's The Zoo Story (2011), Richard Cameron's Can't Stand up for falling down (2011), Jose Rivera's Sonnets for an Old Century (2012), Debbie Issit's The Woman Who Cooked Her Husband (2013) and Adeline Pang's Ox (2013).We didn't produce anything this year because we were both busy with individual projects. Producing a project is hard work because there is so much paperwork and firefighting that goes on. You're constantly asking for funding, explaining your project, coping with last-minute changes, dealing with multiple personalities and being sensitive to them, and every so often dealing with politics or egos. You get angry often when you produce.
At the moment, we're working on a few original projects. Without revealing too much, two of them are for some restaurant owners who heard about our dinner-theatre work The Woman Who Cooked Her Husband, who have approached us and asked if we could produce an event for their establishments – which we agreed to because they gave us full creative control, so we're quite excited about that. And we're also producing 2 original plays: One written by a fellow Alumni of LASALLE – Andrew Sutherland, called Ragnarok, a play dealing with LGBT Issues; and the second play written by me, called The Boy and The Curse of the Magic-Far-Seeing-Thing, no synopsis available for that one yet 🙂
BM: You made a tremendous transition from working at a multinational corporation, to graduating with 1st Class Honours and starting your own theatre company.
BM: What are the bigger lessons that have stuck with you ever since?
PJS: As cliche as this sounds, you find what makes you happy and give it a go. Chase the dream and work really hard at it. If you're not terrified, you haven't plunged deep enough. But also, listen to the universe – don't force things to happen if nothing is working. If it's not meant to be, it's not meant to be – look for another path. But always stay focused on the dream.The one specific idea or aim – what is it you want to do in this world, what do you think you were meant to do. Always take a step back and reflect: what have you done? what do you still want to do? Is everything you're doing getting you there? As Mark Twain said, "The two most important days in your life are the day you are born and the day you find out why."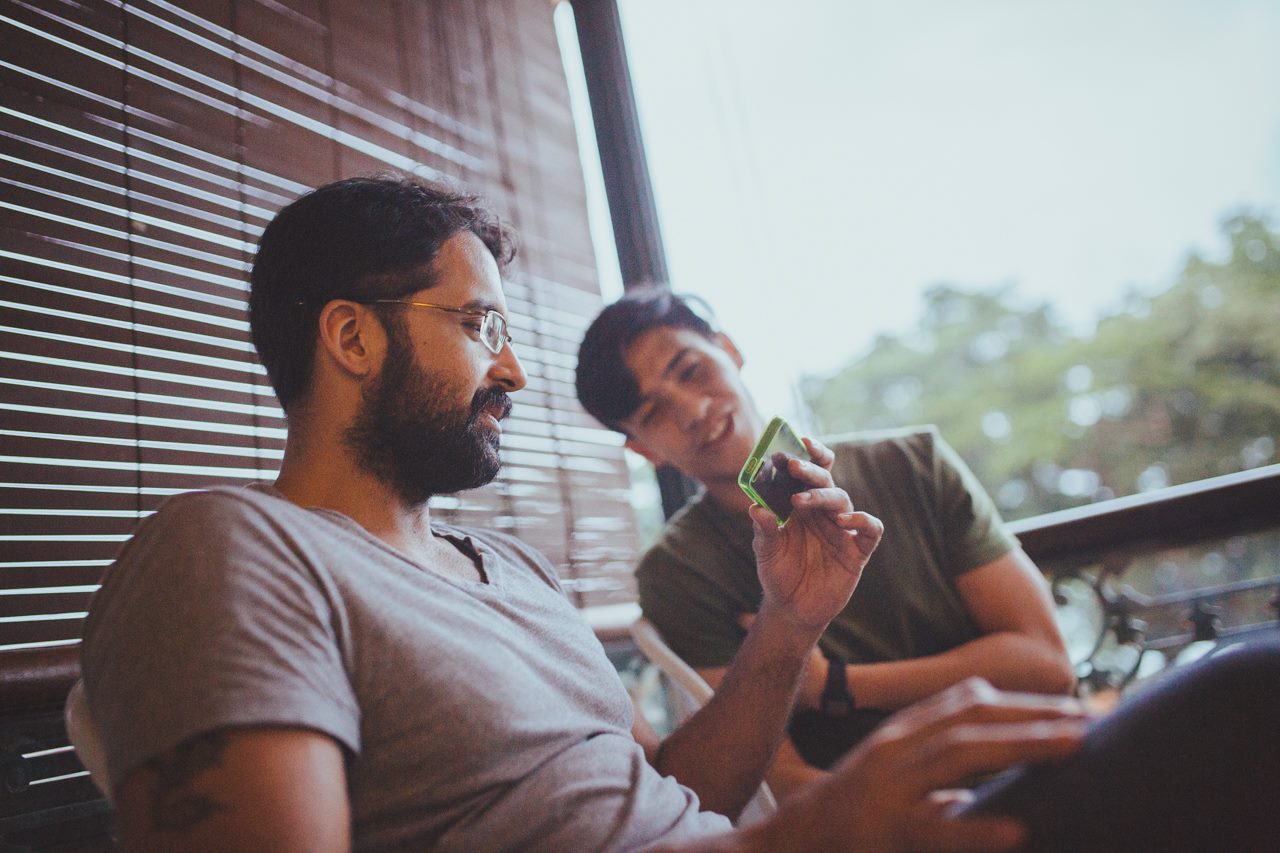 Photo:
Crispian Chan
BM: Well said. I often remind myself that everything happens for a reason. More often than not, things never go the way as intended. As the saying goes, 'Hope for the best, plan for the worst'.
BM: Let's talk about your role as Charles in 'What Do Men Want?'. What was it like for you to play a romantic lead on a TV series?
PJS: Well, the main challenge I faced was trying to find subtlety in the acting, in the playing of this character – which is a challenge i face in general. I like playing roles 'big' – big expressions, big actions. But for WDMW, I felt that I didn't need to do much at all. I needed to find the truth in the character, and play that – everything else would happen naturally. The writing did more than enough to convey the portrayal of the character, and all I needed to do was trust the writing and direction of creators.
BM: How did you relate with the character and what questions did it spark?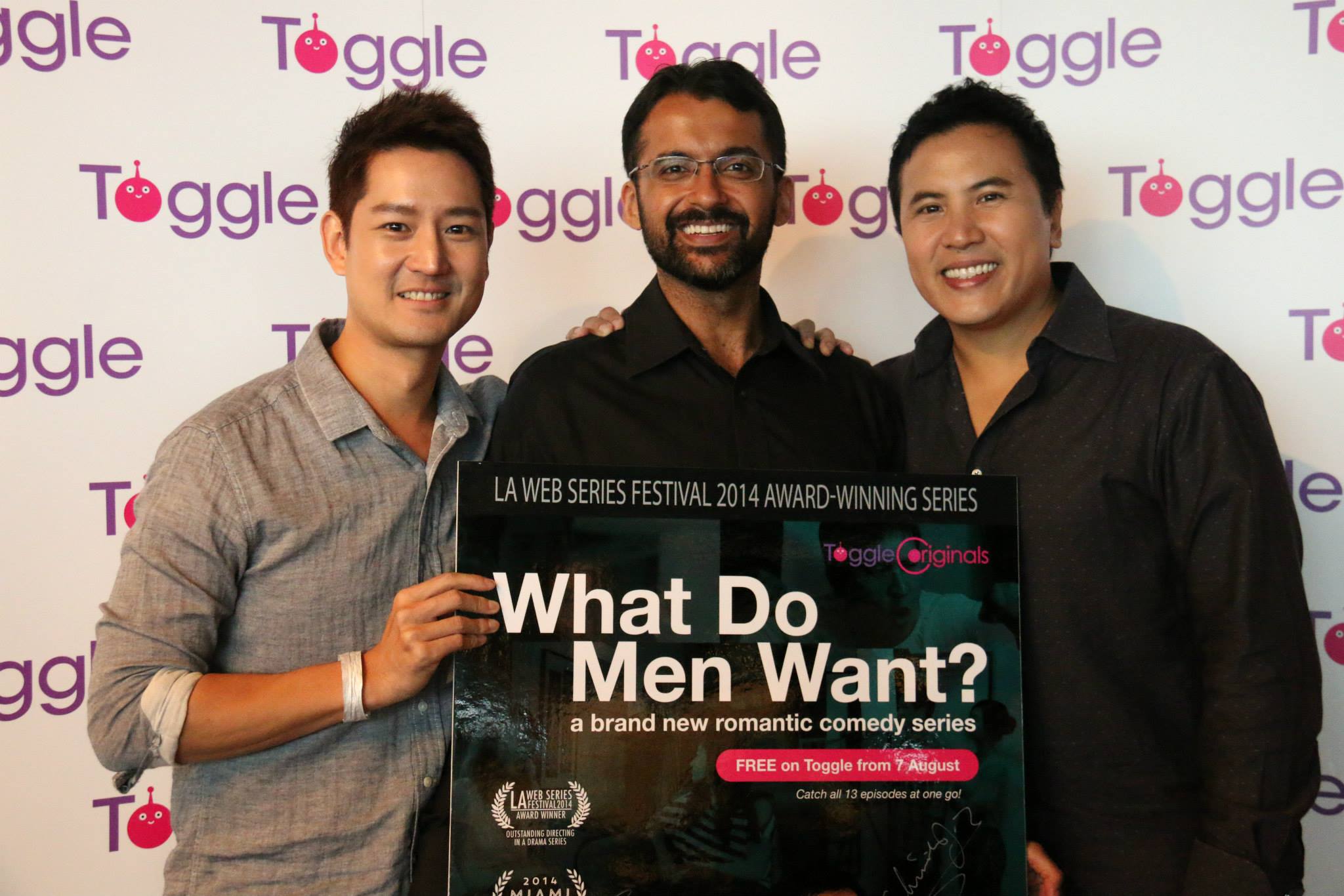 PJS: Having been in the world of this character – practical, career oriented, financially ambitious, I could understand where he was coming from. The view that success is defined by how secure you are financially, is something that I don't entirely disagree with. One can chase one's dream all one's life, but I do believe that at some point you have to reflect on how things are going and whether your future is secure. And although we may have different comfort levels when it comes to how much money we have in the bank, I don't judge individuals, such as Charles, who believe that you should be rich to be considered successful. Such is the way most of us are taught to think in today's world.
And of course this results in me reflecting on my own life, and whether I made the right decision – considering I'm nowhere near where I want to be financially. However, I can safely say that I am still happy, and I feel that I am still going down the right path. I am confident that I will achieve a level of financial success that I consider comfortable.
In terms of doing anything similar to Charles – I suppose the closest I would come to is how ambitious he is. Charles often makes the decision of choosing work over anything else – and although I wouldn't neglect my loved ones for my career, I suppose I would expect my loved ones to be more understanding of my ambitions – understanding that when I choose work, the reasons aren't selfish – they're for a something more long-term.
BM: What else have you been working on this year?
PJS: Aside from the TV shows, teaching and corporate role-play work I mentioned above, I was in a couple of theatre productions – most notably Lim Yu-beng's "2Houses", which was the close for the annual Georgetown Theatre Festival in Penang. It was highly successful, and I am very proud of the work done there.
---
You can find out more about Skinned Knee Productions on Facebook / Website